Barack Obama may have won the presidential election Tuesday night, but the real winners were the Philadelphia Phillies.
With all precincts in America reporting, the World Series champion Phillies had received the 22nd most amount of votes in the presidential election with 470.  The Phillies finished tied with Candidate Weill, but ahead of Allen and Lyttle (I'm not sure who they play for, but you may want to consider them for your 2009 fantasy baseball draft).  Candidate Boss (Steinbrenner?) came in 21st place with 603. 

Had the Phillies received just 64 million more votes, they would have become President(s).  It is not known which of the Phillies would have taken residence in the White House or if the entire team would have shared it.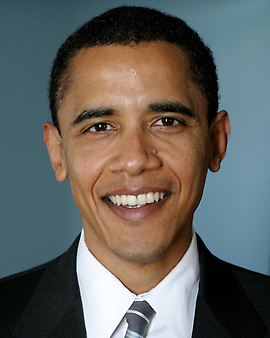 The Phillie Phanatic is the odds-on favorite to have occupied the Oval Office as he's tough on foreign policy (smashing opponents' helmets) and knows how to handle the economy (have you seen the Phillies attendance this year?).  When asked about the possibility of his platform, the Phanatic said that the first thing that he would have done would be to make Pennsylvania a RED state.
Total votes — President of the United States.  Check here for the final total vote results for the Phillies and all other candidates for President of the USA.
3 Responses to "Phillies 22nd in Presidential Election"
ballparkbob34 Says:
November 5th, 2008 at 12:04 pm

I received this email from a reader in England today. I think it says a lot about the image improvement that the USA now has in europe. — BallparkBob

You must be over the moon and understandably. What a great decision by the majority of you guys over there. To be honest, I think that most of us thought that despite it all, Obama might not get voted in (we've seen lots of stories about Americans feeling they have to back McCain due to the fact that he has a military background and is the only one who can defend the nation from all those nasty Arabs).

The reaction here is massively positive and I have also had emails from friends as far away as South Africa and New Zealand, expressing relief and hope that this is the beginning of a better future.

You never know, may even be safe for Americans to come to England again now! I was in Arizona on holiday a couple of weeks ago (long story, but we went to Vegas for a wedding and thought we would spend a few days in the Wild West). Anyway, I met a lady at the Hearst Museum who said he son was due to visit London this week and was praying that Obama would get in – otherwise he feared the scornful reaction he would get. He must be relieved.

In a way the crash and recession (not the war) could turn out to be a positive thing for us all. People are suffering here but there is also a feeling that the way we have been living our lives (greedy bastards basically) is fundamentally wrong and we should think about what is really important in life. Perhaps this is just nature's way of bringing us all down a peg.

Excellent news Bob – let's hope he lives up to even half our expectations.

BeeZee Says:
November 5th, 2008 at 1:00 pm

Wow. Strong sentiments from a Brit. Thanks BPB.

ballparkbob34 Says:
November 7th, 2008 at 11:19 am

OK, BallparkBob really screwed up on this one. It appears as though there is a guy who ran for president on the Libertarian Party named George Phillies. It's George, not the Phanatic who got all these votes. I've never met anybody with the last name "Phillies" in my life and if I did, I wouldn't believe them!

Thanks to our friend Gonzo from the Philadelphia Inquirer for pointing this out to us. http://www.philly.com/inquirer/columnists/john_gonzalez/20081107_Gonzo___E-A-G-L-E-S-Zzzzzzzz.html

Fantasy Baseball Dugout deeply regrets our error.